Under narrative direction of Hannah Mayall and Hannah Woodall, the idea of W+K's 2018 window was to build a Christmas sweet shop to "tantalise your tastebuds and bring out everyones inner child."
A small team of six, I was part of the two part branding team (with Laura Maria Rojas).​​​​​​​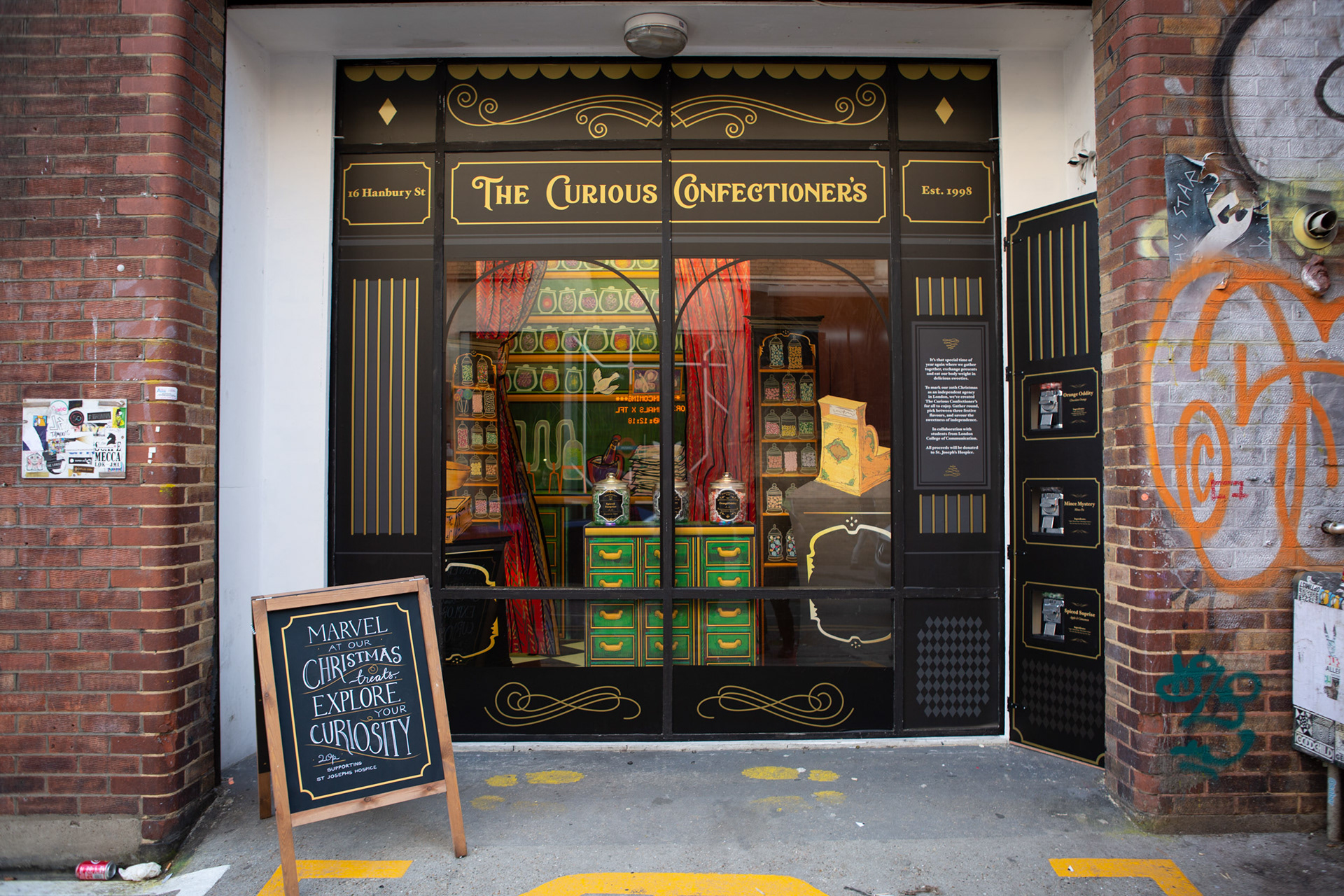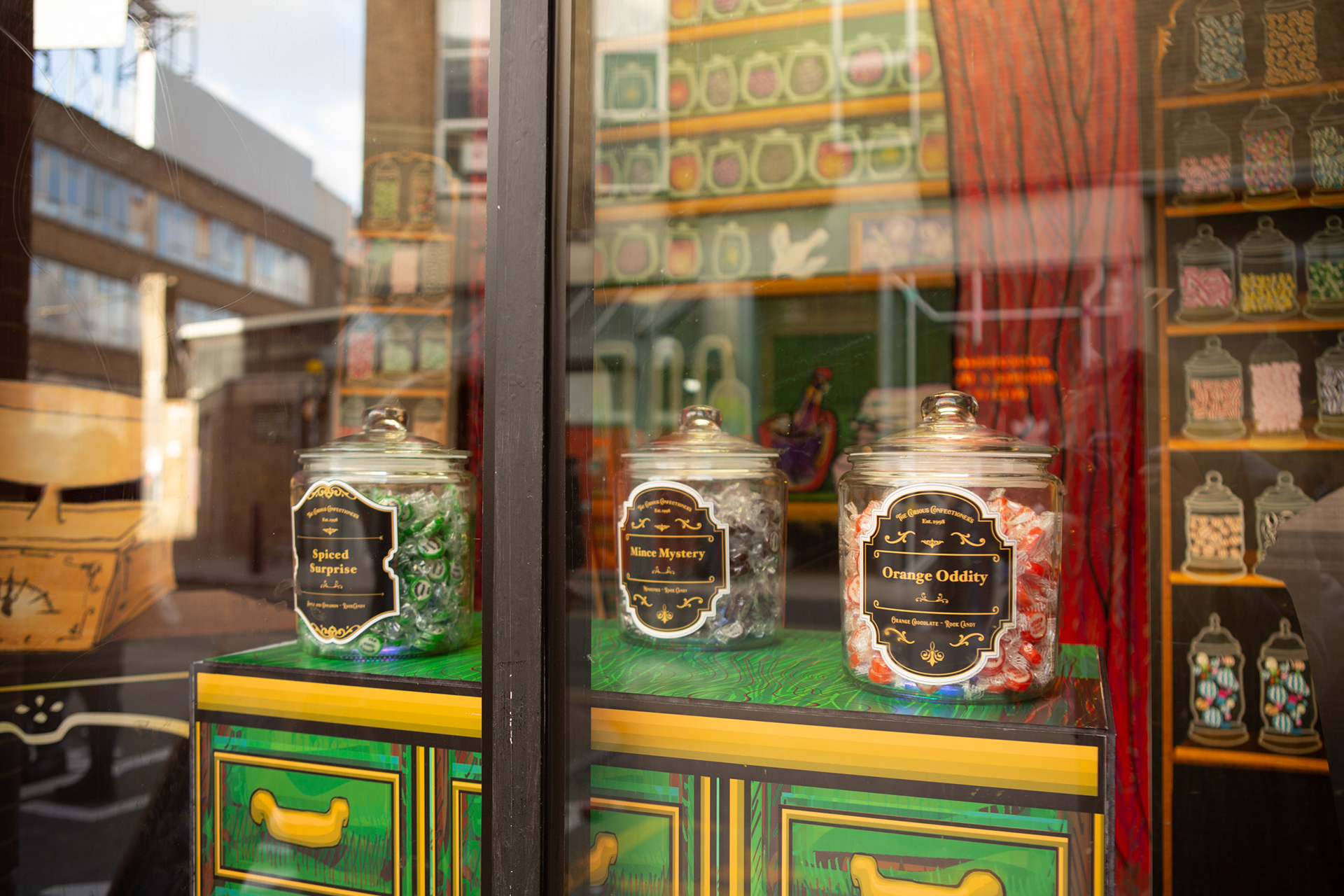 We created a strong logo to be used on the store front and packaging. We collated styles of type and decided on the colour scheme to be used across the design.