2020's answer to fast paced and demanding business trip lifestyles.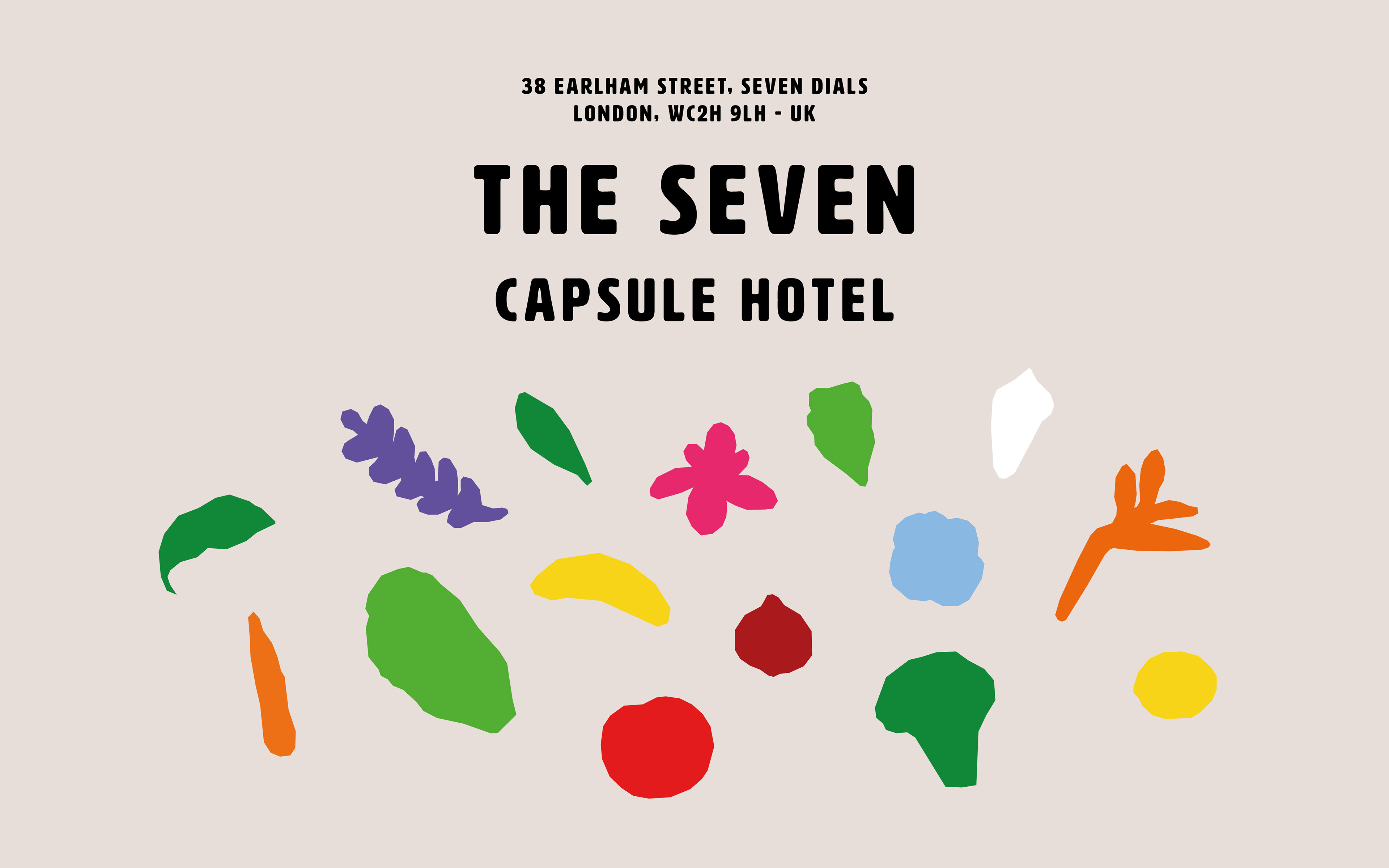 To introduce the hotel, is the map. It acts as a directory for the main areas when visiting as a guest overnight or on a day trip. This also becomes a small piece of The Seven to take home and reveals more about the brand's story.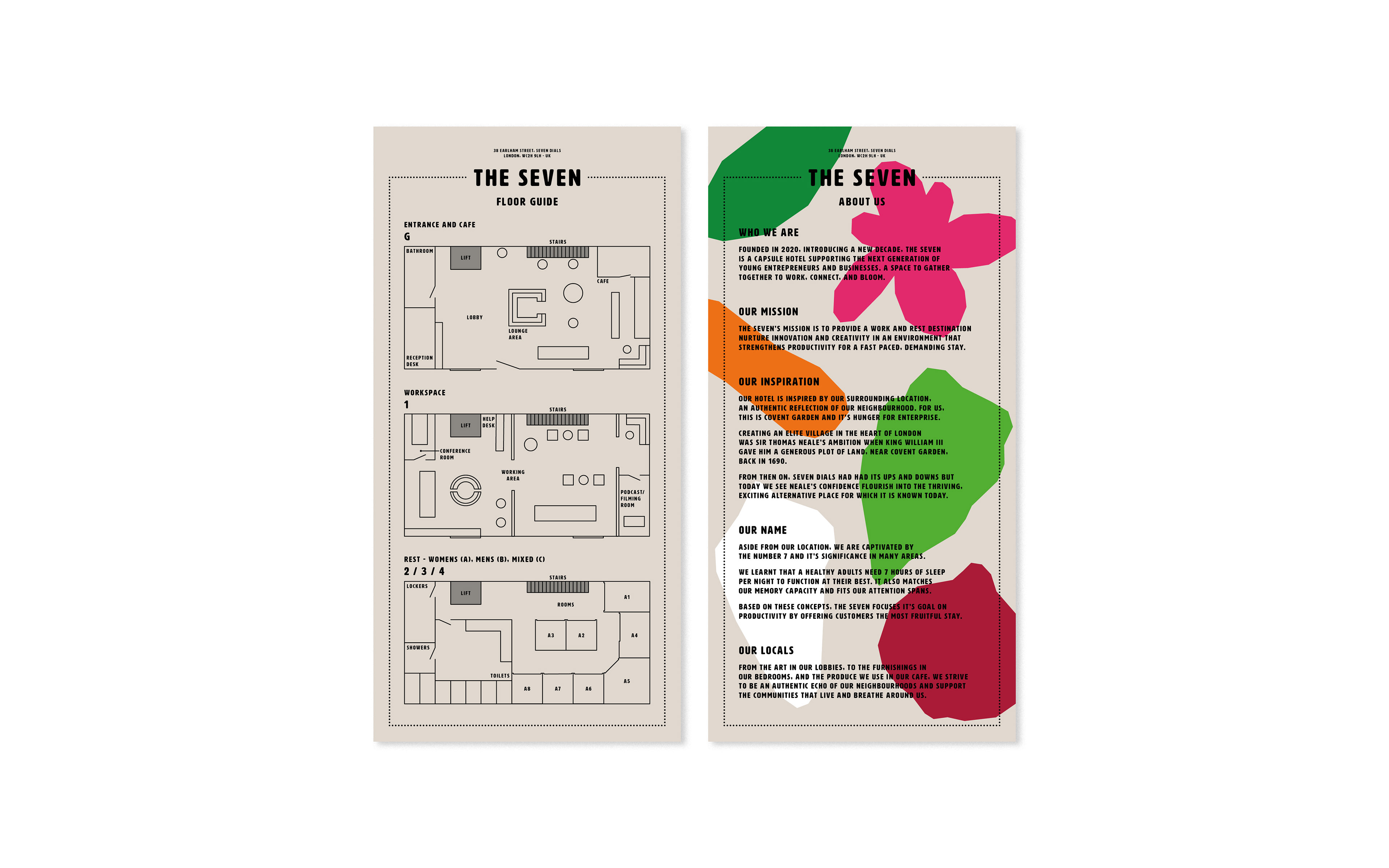 The branding is minimal with a single typeface and vibrant, abstract shapes inspired by the produce and flower market in Covent Garden.

To navigate through the hotel most efficiently is The Seven app. From check-in to check-out, the app supports an uninterrupted experience.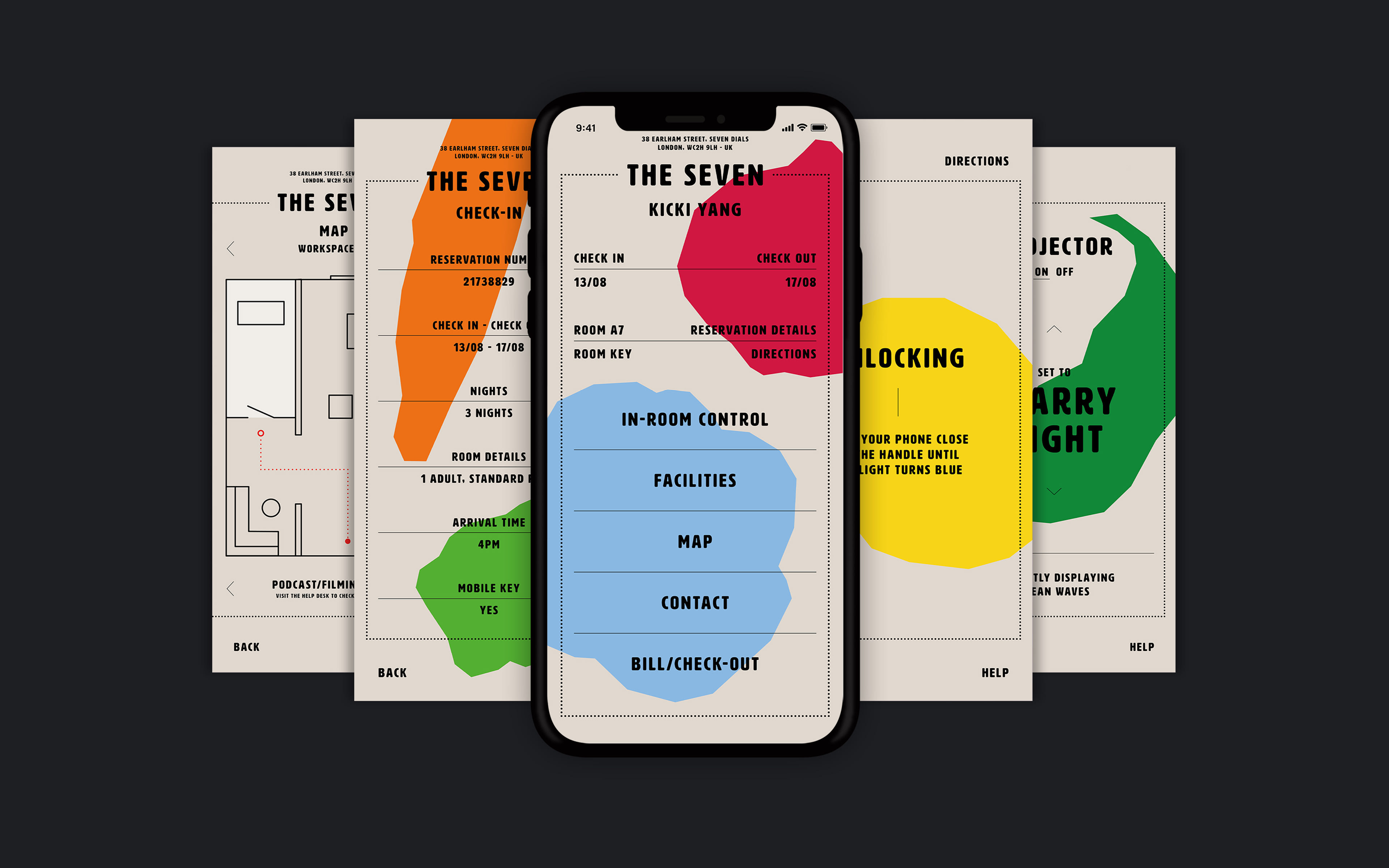 The coffee shop menu includes a variety of classic items but with an energetic twist. Ingredients are described as fresh and local, connecting to the location's past market.