Laura (Rojas) had asked me to join her assisting at Mozilla Festival 2018. She had participated the previous year so had experienced the event before. Prior to the event, I knew it was to be focused on the Art + Data exhibition rather than the place as a whole.
With John Philip Sage, Luca Damiani and Irini Papadimitriou arranging the setup, we were to print artists work in the morning and set up pieces in the afternoon. When we first visited reprographics, many factors became apparent: size of print, paper stock, budget and file size. With little information from the artists themselves and limitations of the facilities, we had to take our own initiatives and discuss with printers to negotiate what was best. We had to work out what would be the best option in the time we had and materials that would be of high quality. Artwork placement in the space was chosen by us, heavily dependent on the size and if it was interactive.
The Art + Data displayed 36 art projects, all (including digital and analogue processes) focusing on data knowledge and usage. They also linked to the five festival issues of privacy & security, digital inclusion, web-literacy, open innovation, and decentralisation.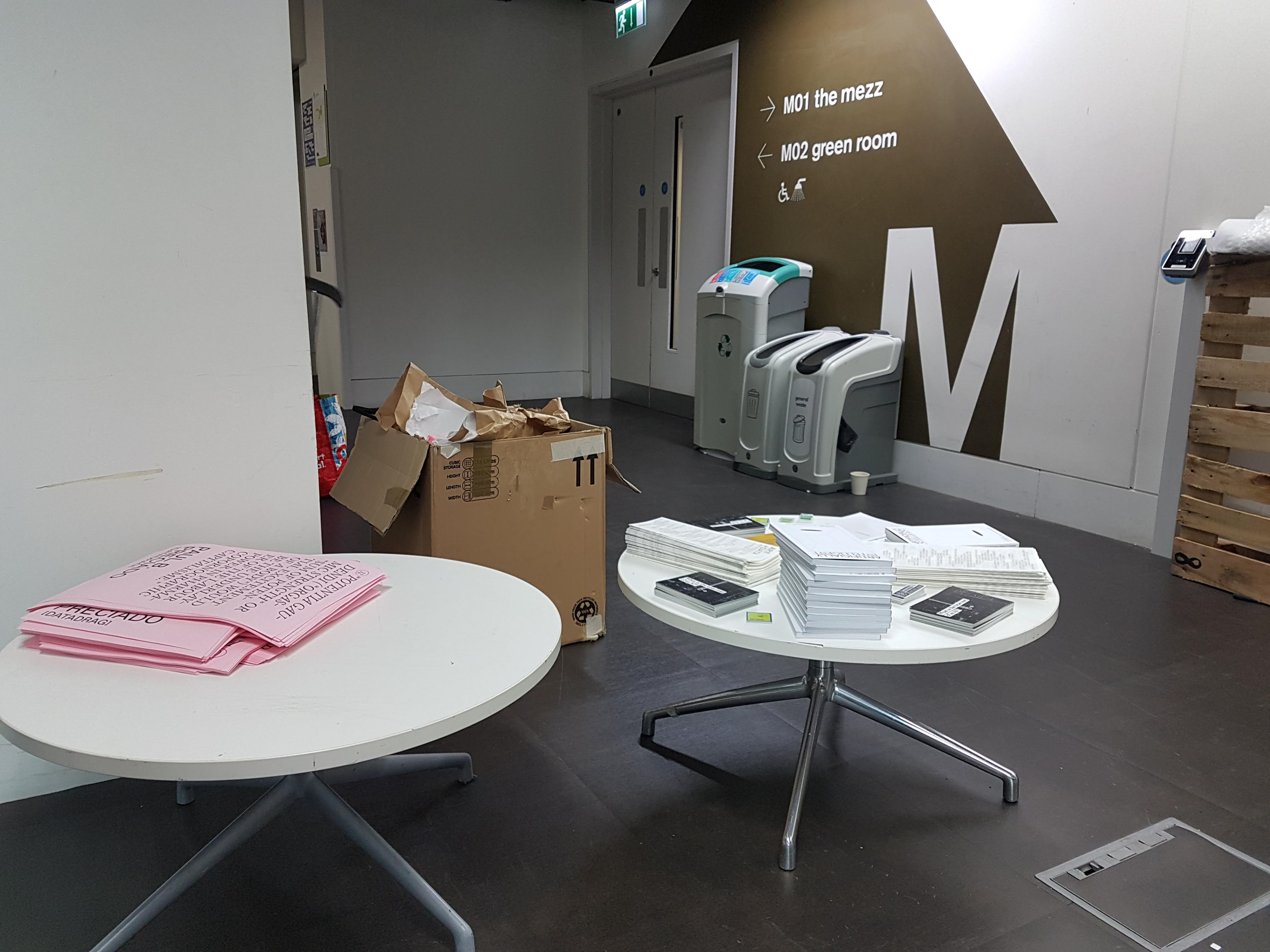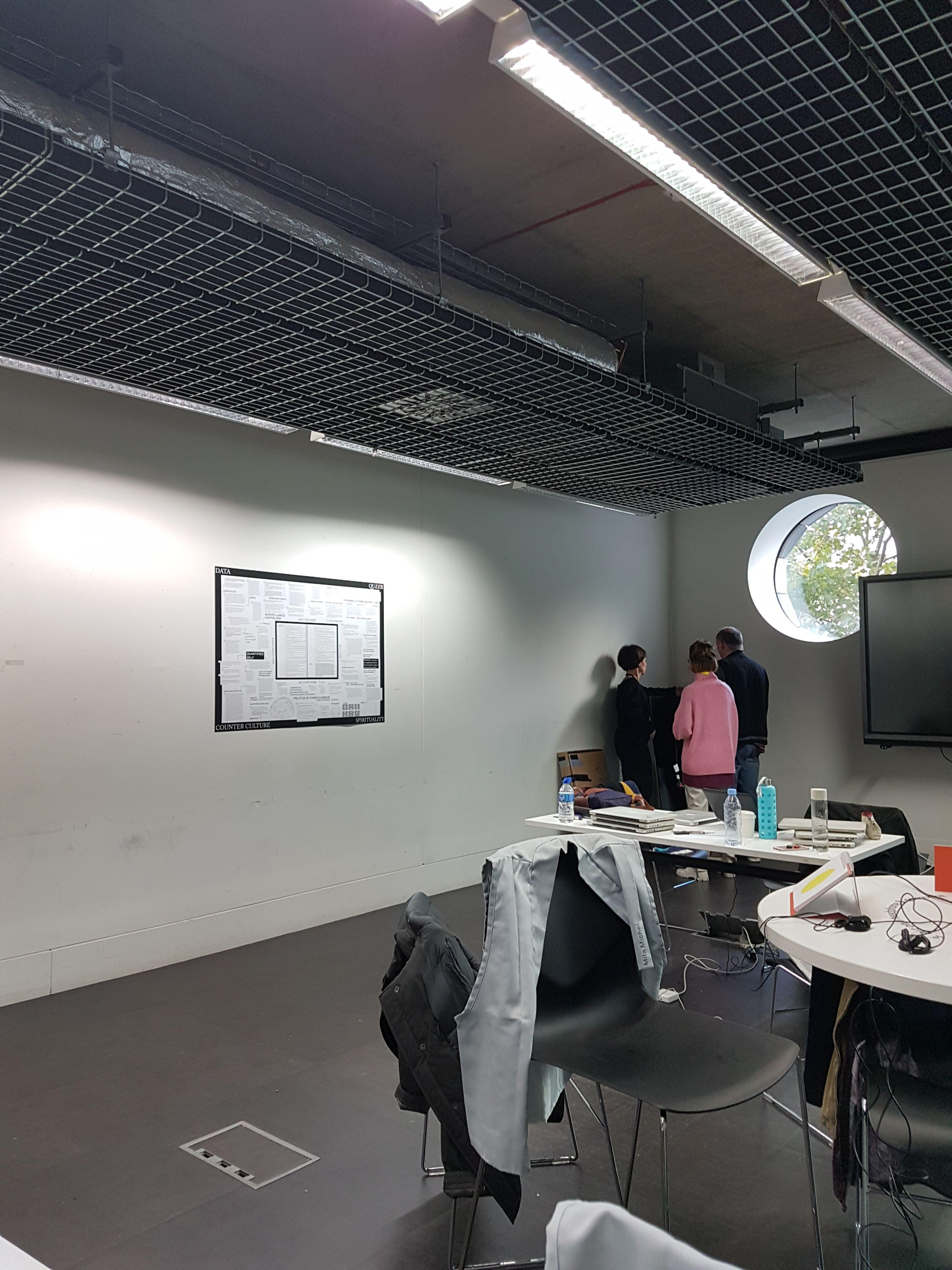 It was great seeing the range of artworks in response to the open idea of art and data. One of my favourites being by Stefano Boring, Play The Void. It was displayed as a collection of photographs but was in fact a virtual project, dedicated to basketball with the idea that it fills an empty space - from suburb, as a singular hoop, to the NBA court and its success - like the open internet. The democratising tool shows people's resilience and capacity to take over spaces, mechanisms, and eventually value systems in different creative ways and for the needs of local communities.