The focus in this issue being travel, we took inspiration for the beauty shoots, from the main photography in the magazine taken in Lanzarote.

The main image focused on the coast's mix of cool and warm tones and framed perfumes using organic, layered waves.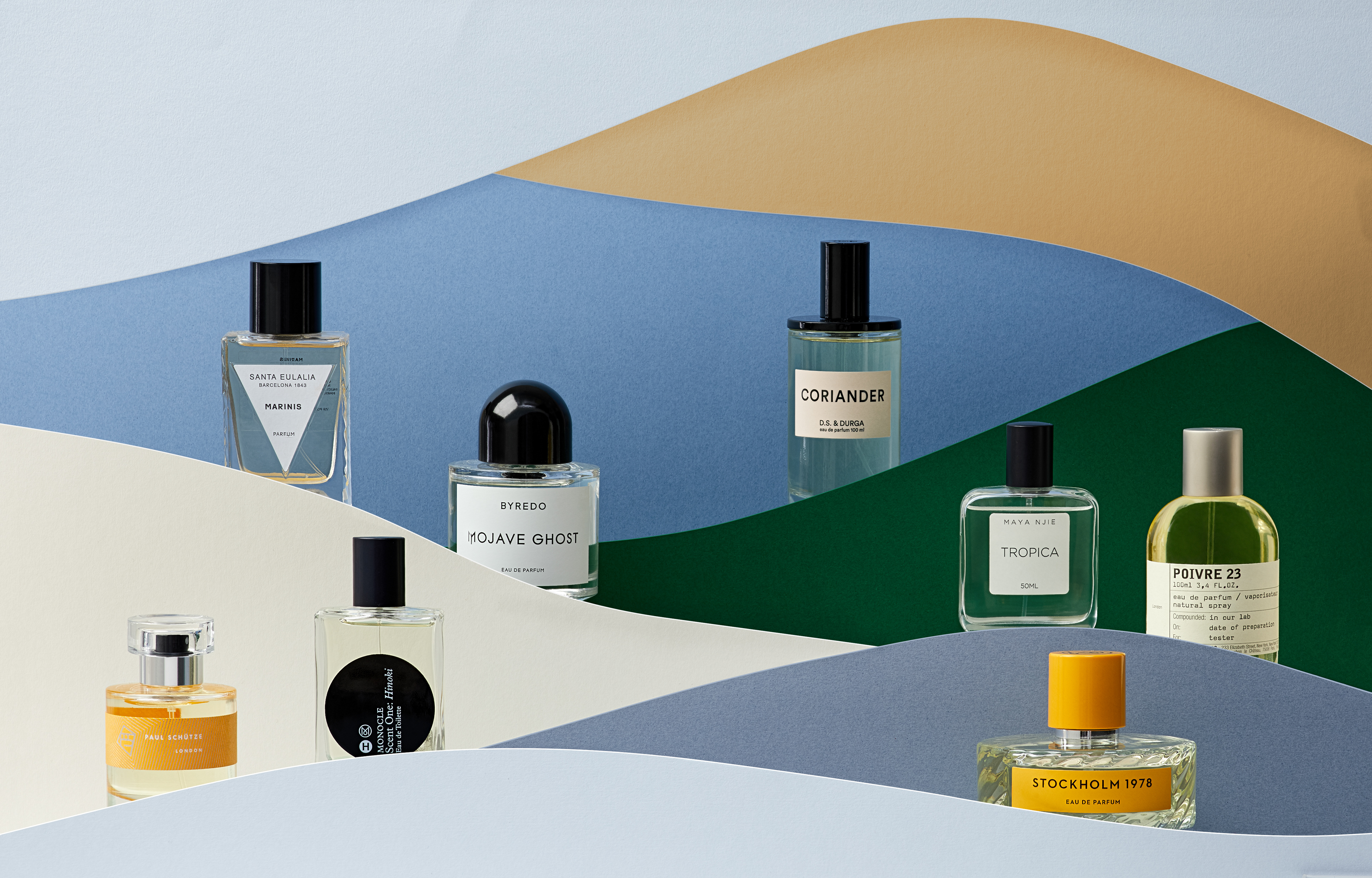 Shooting each product individually, we wanted clean sets. We used some colours to connect to the previous shoot but added a pop of pink to give it energy. Sharp shadows created contrast and make images strong on their own and together.