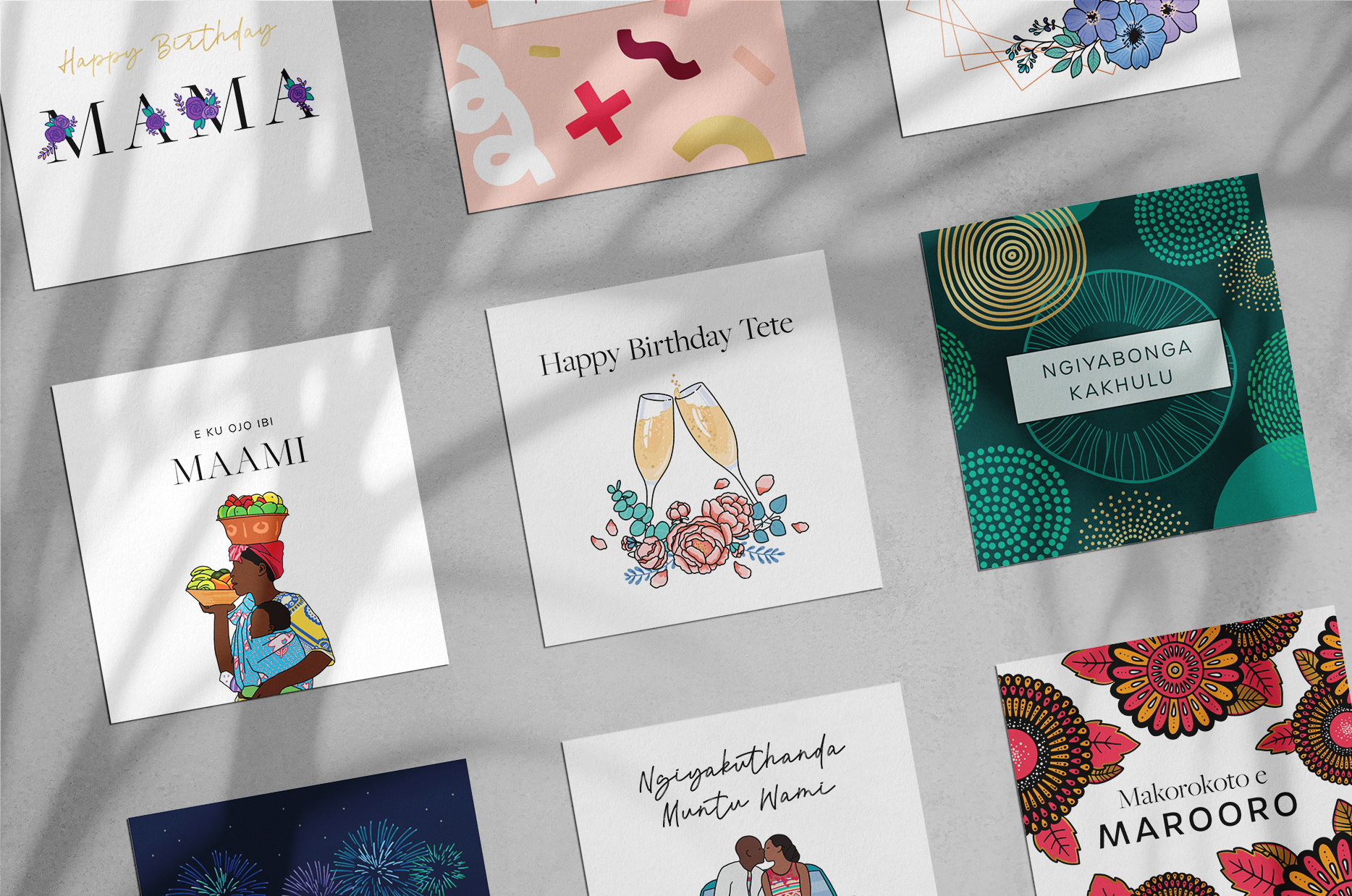 With just Rumbie, the founder, and I, we were able to communicate clearly to create the best outcome for her startup. We made sure to chose references for my illustrations that were meaningful and complimented with its copy.
The guidelines were kept simple to recreate in future projects, digitally and physically.

Working with Rumbie on Kadi Greeting was a great opportunity for me to work closely with other POCs and support a small, black owned business.